The following was written by Joint Center for Political and Economic Studies and published in the Equity Matters for Health Newsletter Vol 3.
The Joint Center for Political and Economic Studies in partnership with Equity Matters, Inc., released a national health equity report entitled, "Place Matters for Health in Baltimore: Ensuring Opportunities for Good Health for All".  The event was held at Druid Heights Community Development Corporation on November 13, 2012. Featured speakers
included, Senator Ben Cardin (D-MD), Congressman Elijah Cummings (D-MD) 7th District, Dr. Carlessia A. Hussein, Minority Health and Health Disparities for the Maryland Department of Health & Mental Hygiene, and Baltimore City Health Commissioner, Dr. Oxiris Babot.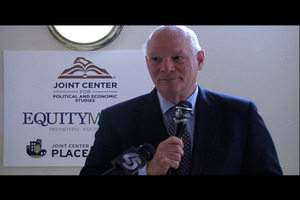 The study finds that social, economic, and environmental conditions in low-income and non-white neighborhoods make it more difficult for people in these neighborhoods to lead healthy lives. Among the study's key findings are that life expectancy in Baltimore varies by as much as thirty years depending on the census tract, and that census tracts with the lowest life expectancy tend to have a higher percentage of people of color and low-income residents.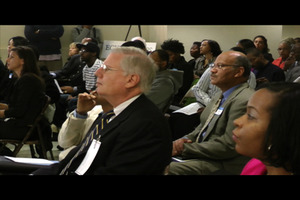 The articles from this event are linked below.
The High Prices of Health Disparities 
Baltimoreans are as Healthy as their Neighborhoods 
Baltimore Residents Live Long or Die Young Based on Neighborhood